Certificate Course in Fashion Design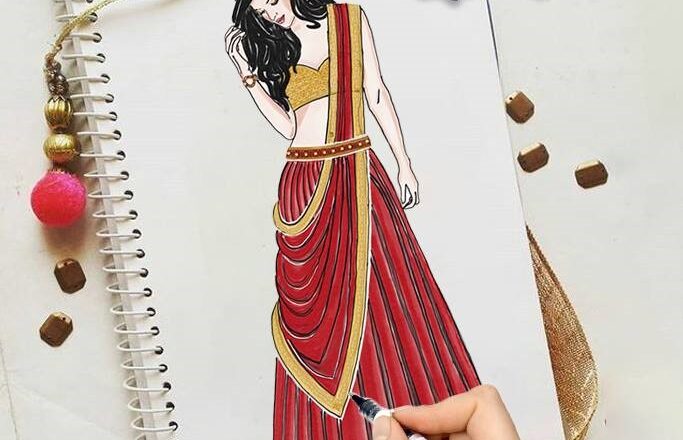 Certificate Course in Fashion designing aims to mix the creativity of artistic minds with technical proficiency.  one year certificate course in fashion designing make the candidate skills  associated  with design sense and conceptualisation.
A coordinated approach towards imaginative and artistic applications is provided through theoretical classes and practical training. Certificate Course in Fashion design also provides the candidates with a deep understanding of recent market trends and potential procedures to breeze through it.
A certificate program allows candidates the chance to consider a selected area of study over a shorter period of your time than a course of study would allow. Rather than studying different subjects which will not pertain to a final career choice, a certificate program allows the candidates to concentrates on areas of study which will directly relate to his or her future jobs.
Certificate in fashion design may be a post-secondary program designed to require candidates and convert them into fashion designers. Through the study of colour, fabric, sewing, technique and style , candidates learn the cornerstones of making garments and offering them to clientele. Candidates during this field are very creative individuals looking to start out their own brands or to figure for top profile celebrities.
Certificate Course in Fashion Design: Career Prospects
Fashion designing is standout amongst the most lucrative, engaging, appealing, stylish, glamorous and exciting career options in this day and age. If you've got an inclination for style, creativity, and originality, a career in fashion designing is that the one tailor fit you.
In India, the style industry has quite recently began to get older , because it remains in its youngster organize. This industry offers tons of employment opportunities for talented, hardworking and energetic people.
Alternatively, garment store chains, several export houses, textile mills, boutiques, leather companies, jewelry houses, fashion show organizers and media houses employed professionals curious about a career in fashion designing.
Starting Course
1
Nvidia New Technologies Slides
2
Quiz: Mobile / Native Apps
After Intro
2
Volta GPU for optimization.
Productivity Hacks to Get More Done in 2018
— 28 February 2017
Facebook News Feed Eradicator (free chrome extension) Stay focused by removing your Facebook newsfeed and replacing it with an inspirational quote. Disable the tool anytime you want to see what friends are up to!
Hide My Inbox (free chrome extension for Gmail) Stay focused by hiding your inbox. Click "show your inbox" at a scheduled time and batch processs everything one go.
Habitica (free mobile + web app) Gamify your to do list. Treat your life like a game and earn gold goins for getting stuff done!